Microsoft Access database work done right. Done fast. Done exactly how you want it.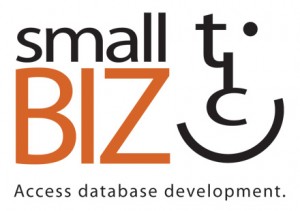 Small Biz TLC will develop a professional Access database for your business or organization. Whether you have projects that require extensive record-keeping, data or inventory you want to track, or processes you need to document, we can create a usable and effective database tool for you.
We focus on small businesses and non-profit organizations. Some of our clients include research institutions, young start-ups, construction and manufacturing facilities, academic departments and institutes, and a wide array of non-profits.
Our priority is you, the client. We listen to you describe what you need, and we create a great solution for you. We offer in-office setup and basic training tutorials.  We pride ourselves on being easy to work with, speedy, and results-oriented.
Click About Us or Access to learn more about using Access and how Small Biz TLC can help.
For more information, e-mail us at hello @ smallbiztlc.com.
Free Stuff:
Check out my free Online Intro-to-Access for Beginners Course at Udemy.com: http://blog.udemy.com/microsoft-access-tutorial-for-beginners
Free Download! Task Tracker / Time Clock template.  See the demo video here http://www.youtube.com/user/smallbiztlc. Note, this file is in Access 2010 and not compatible with prior releases. Once you unzip the file and open the database, open the form called frmReadMe for instructions.
Click to Download: time_clock_task_tracker