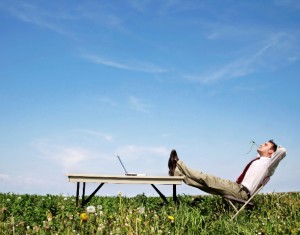 How do I know if an Access database is right for me? Great question! Ask yourself this:
Does your organization work with clients, consumers, or customers? You can use a database to maintain accurate records on their contact information, history with your organization, sales records, contact notes, etc.
Are you trying to go "paperless"? You can use a database or information management system to keep electronic records and create an electronic filing system with secure, regular backups.
Does your work require regular reporting, such as quarterly or annually? A database can produce custom reports showing any or all information that you have collected, sorted and analyzed according to your audience's needs.
Do you have a merchant or retail business? Databases can easily store and track order histories, shipping records, inventory, payment records, and other record-keeping necessities for your business.
Do you need a way to consolidate and organize your mailings, whether paper or e-mail? A database system can maintain up-to-date contact information and use that info to customize snail or electronic mass mailings and other marketing pieces.
Would you like a way to personalize your document production or letter-writing? If you have numerous forms and letters that your clients or customers receive regularly, you can use Access to produce personalized, professional looking documents.
Are you working on a project that requires constant updates and maintenance, such as research, equipment maintenance, grant-writing, etc.? You can store all your tasks, events, updates, and notes in a database and have crisp, clean reports generated showing the most up-to-date data.
Have you been using multiple Excel spreadsheets to keep up with your records? Have you noticed that it's hard to keep those spreadsheets accurate and up-to-date, especially with multiple users? Access is the logical "upgrade" from recordkeeping in Excel.  It adds greater functionality and security.
Long story short, Access will enhance your day-to-day work processes by consolidating and organizing everything you do into one well-planned body of information.  Small Biz TLC will first observe the systems you already have in place and then build an Access tool to streamline your workflow.
Visit About Us to find out how to get started.